Celebrate Liverpool's Title Win With Klopp!
Congratulations to Liverpool FC and their fans! It's been a 30 year wait but they've finally secured the most coveted prize in English football again - the Premier League title.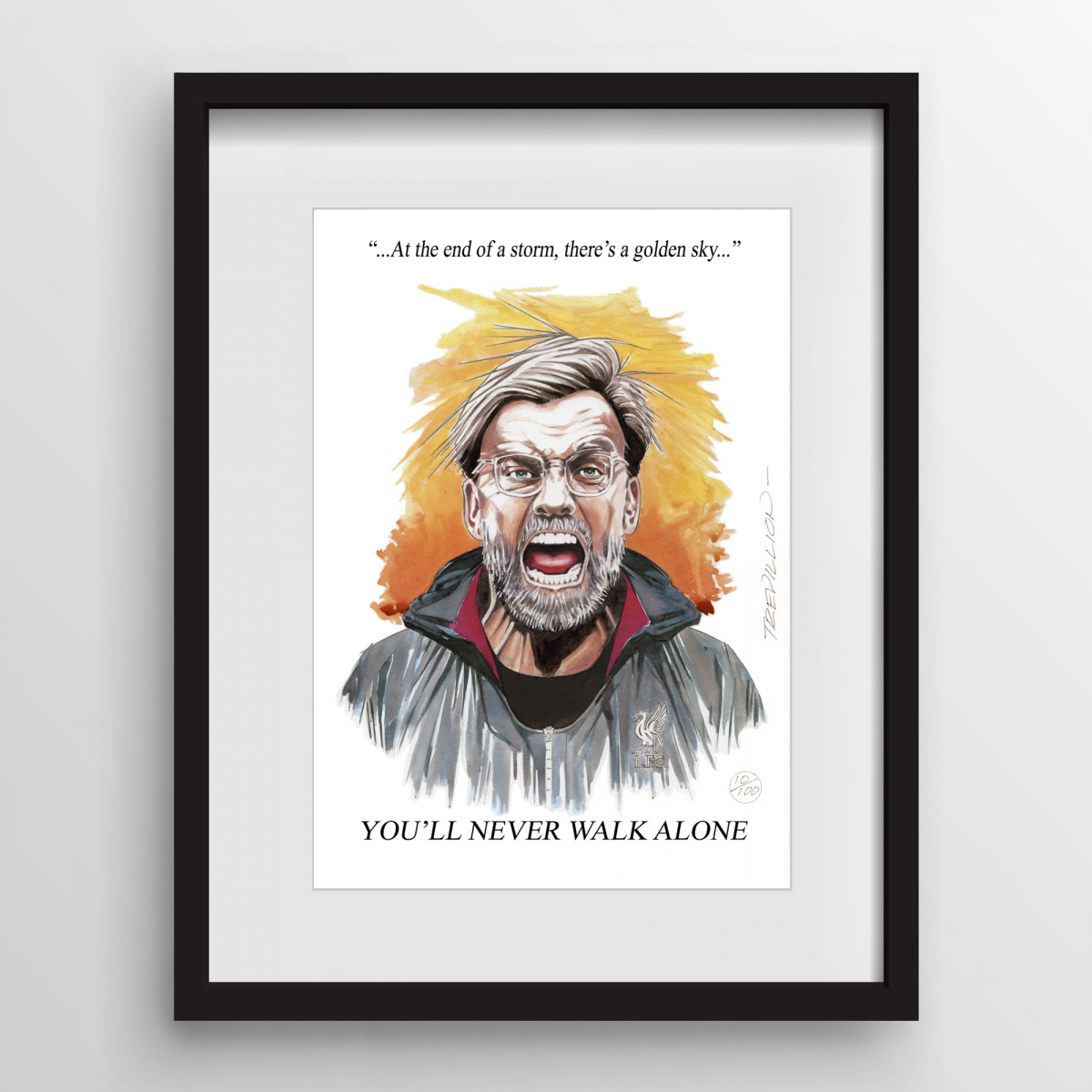 A3: http://item.taobao.com/item.htm?id=621270429247
10 Inches: http://item.taobao.com/item.htm?id=621668434812

As a momento of their triumph, fans may be interested to check out this fantastic portrait of the man who made it all possible, the indomitable Jurgen Klopp, which is on sale now on the ClubFootball Culture Store on Taobao.
Created by the world's premier sports artist, Paul Trevillion, the artwork is available in two sizes - an A3 Limited Edition version and an 8x10 inch print. Both are personally signed by the artist and come with a black frame and a white mount, accompanied by a Certificate of Authenticiy (which is also hand signed).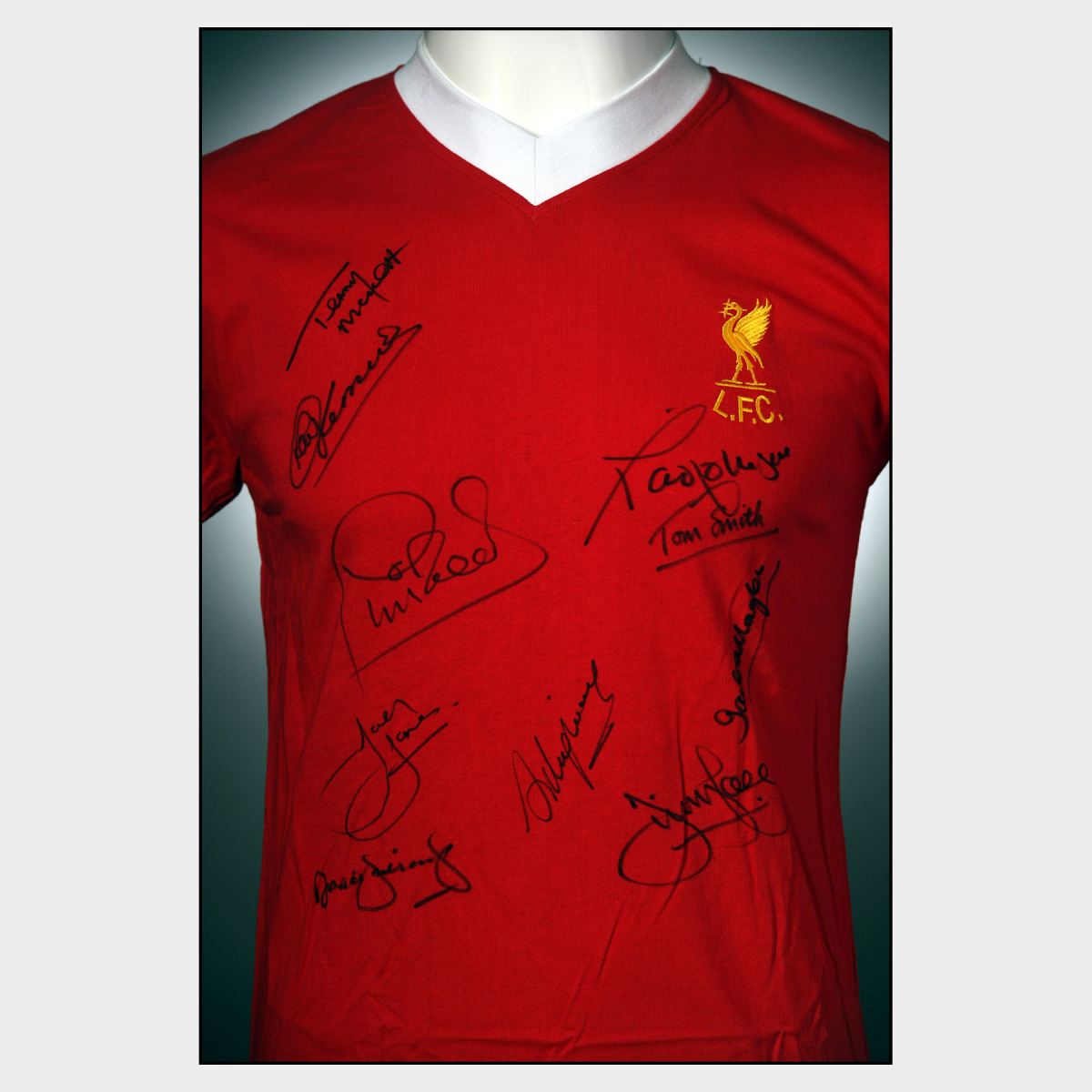 http://item.taobao.com/item.htm?id=619959172799

Finally, for fans with a hankering for some vitage Liverpool memorabilia, a collection of shirts signed by Dalglish, Gerrard, Rush & Fowler were recently posted on our store along with the "pièce de résistance" ... an LFC shirt signed by 10 of the squad that won the 1977 European Cup!

About The ClubFootball Culture Store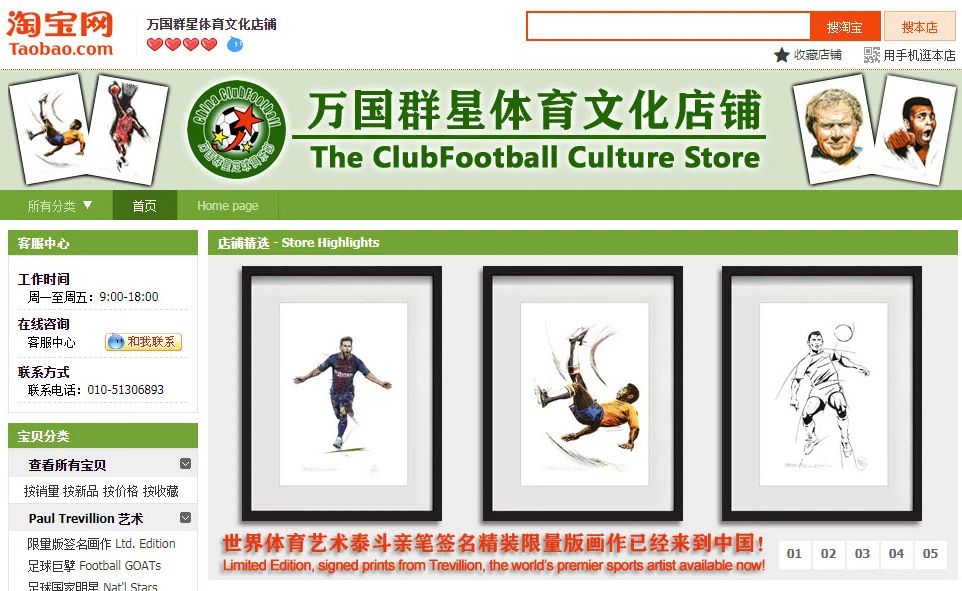 http://shop113098830.taobao.com/
The ClubFootball Culture Store features an stunning range of works from Paul Trevillion, the world's premier sports artist (A3 Limited Edition and 8x10 Inch options now available!) along with a growing range of cultural prints and authentic memorabilia signed by icons & legends from Real Madrid, Manchester United, Liverpool, Arsenal etc.

Please do pay us a visit and if you like what you see, whether it be the store itself or an individual item, please help us out by creating a bookmark to help us boost our profile and offer us some feedback on the most popular products. Of course, you're always welcome to contact us personally too, whether it be to offer feedback, ask questions, or make suggestions & requests!