You are here
Free Taster Sessions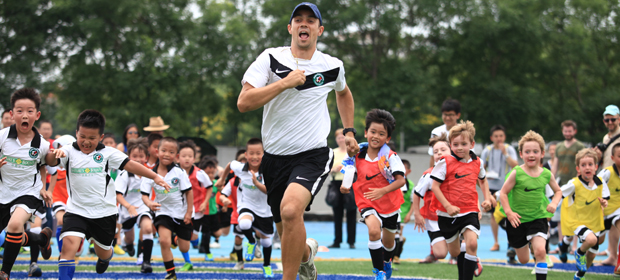 New to ClubFootball? Then why not come along and try one of our classes for free? Whether you're an absolute beginner or you've already been playing for years we're always open to new players joining the Club. Boys and girls aged between 4 and 16 are welcome to come along to one of the many classes we have available.
Taster sessions run at a wide range of locations on an ongoing basis, and are a great way for kids to meet the coaches, see if they enjoy the class, and work out which level of the programme is most suitable before signing up.
To find out more details about when and where we are holding taster sessions over the coming weeks please check the schedule or contact the Member Services team.
Please note the following information for students attending a taster session:-
All students / parents must complete a Taster Session Registration Form before taking part.
Students should bring their own shirt, shorts, socks and suitable shoes. Equipment will be provided so there is no need to bring balls or other equipment.
Please arrive a minimum of 20 minutes before the session starts - we can't stress how important this is! For younger players especially, joining a group of unknown students can be an intimidating experience. To ensure your son or daughter gets maximum enjoyment from the session, please be sure to arrive well before the start time to give them time to feel comfortable, acclimatise, meet the coaches, and get over any initial shyness.
Bringing a friend is a good way to make new students feel comfortable - if you'd like to bring a friend, please let us know when you're making your booking and we'll be sure to reserve an extra place.
For you convenience there will be a member of our Member Services team on hand to answer any questions you may have, and to provide advice on the most suitable course for your child. They will also be available to take reservations and bookings - so if you decide your child wants to join then please feel free to take the opportunity to sign up on the day.