You are here
CF Overview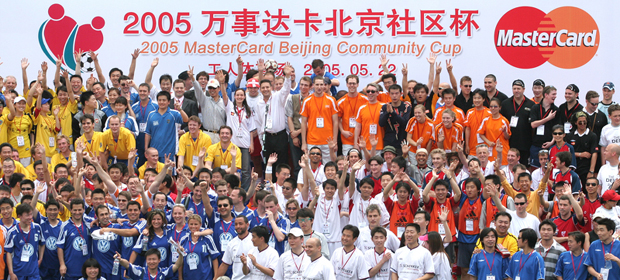 Our mission
Football is an amateur game - it belongs to the people. For more than 100 years it has spread throughout the world capturing the imagination, hearts and minds of the millions who play, watch, live and dream about the game.
However, China's unique historical development has meant that the majority of people have not forged this emotional bond with football. This is now changing! From viewing the game as simply a recreation or showpiece owned by large corporations and organizations, China is now waking up to the worldwide phenomenon that is football!
Through our range of activities, ClubFootball's mission is to inspire, educate and energise China's football enthusiasts - making them truly feel part of the global football community, and establishing a sense of ownership and passion for the game that has been absent for too long!
Background
Established in August 2001, China ClubFootball FC Limited (Wanguo Qunxing Zuqiu Julebu) is Beijing's first joint venture football club. ClubFootball is a partnership between Amateur Football Holdings Limited (AFH) and Beijing Fuying Natural Technologies Limited. The CFA, BFA and Beijing Administration of Industry and Commerce license the club to undertake all amateur football related activities.
Our name
The names ClubFootball FC and Wanguo Qunxing Zuqiu Julebu (literally 'Everybody's A Star' Football Club) were chosen to communicate the idea of a national amateur-football network embracing everybody who shares our vision for amateur football and our passion for 'The People's Game'.